Manage Your Pain with Healy
Healy Supports your Health
Your Reliable Companion for Pain Relief
Constant or sudden pain can take away much of what makes life worth living. For many pain sufferers, it becomes the main focus of their life and their thinking.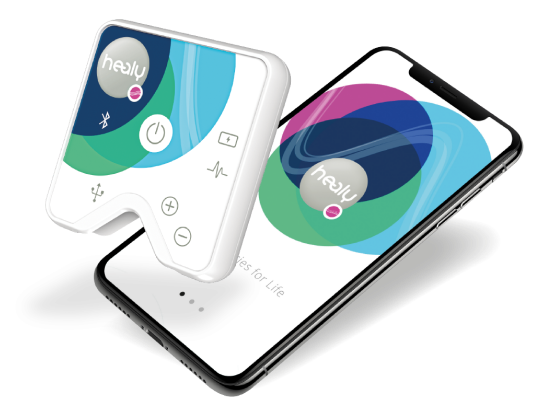 Experience Your Healy Moment
Programs for Your Pain Relief
Healy is designed to provide you with applications for various local, acute or chronic pain conditions and muscle soreness that can get you down
Discover Our Healy Editions
Isn't it a great feeling to feel strong, active and healthy? A healthy body and mind means quality of life, after all.
The Healy editions are meant to help you to increase your vitality, improve the flow of your energy reserves and activate your energy reservoirs.
Notice:  Healy is a microcurrent medical device that has been cleared by the U.S. Food and Drug Administration only for local relief of acute, chronic, and arthritis pain and muscle soreness due to overexertion. Healy also has non-medical applications that use Individualized Microcurrent Frequencies (IMF) to harmonize your Bioenergetic Field. Always use your Healy in accordance with its Instructions for Use.